There is a large difference between pearly penile papules and male yeast infections, more commonly referred to in the medical community as male thrush. While both present the appearance of bumps and, in some cases, discharge, it's important to know the differences between these two conditions to make sure you're able to properly address them.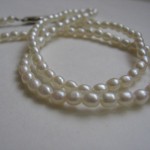 Pearly penile papules get their name from the appearance of small, light bumps that look very much like a pearl necklace. This condition is very common, especially among men in their twenties and thirties. Almost 30 percent of men, both circumcised and uncircumcised, can develop these bumps. However, uncircumcised men report a high occurrence of the papules. This condition can come and go throughout a person's lifetime, and the bumps are completely harmless. If you want to remove these bumps, cosmetic procedures that use liquid nitrogen or lasers can take care of the problem.
As described on WebMD, candidiasis is a fungal infection that causes red rashes, swelling, scaling, and discharge. This is an occurrence of the male yeast infection. It can occur on any area of the body, especially areas prone to irritation due to excess moisture. The most common problems occur around the male or female genital areas. To treat the condition, men can use topical antifungal creams or a prescribed oral medication. To prevent recurrence, men should maintain good personal hygiene and avoid fatty, sugary foods.
If you show symptoms of these conditions, it's important to speak to your doctor. Some sexually transmitted diseases in their primary stages present symptoms similar to those common with both of these conditions.
Did you enjoy this post? Why not leave a comment below and continue the conversation, or subscribe to my feed and get articles like this delivered automatically to your feed reader.